*Price for pictured displays include the cost of the floral arrangements only and not the cost of the urn.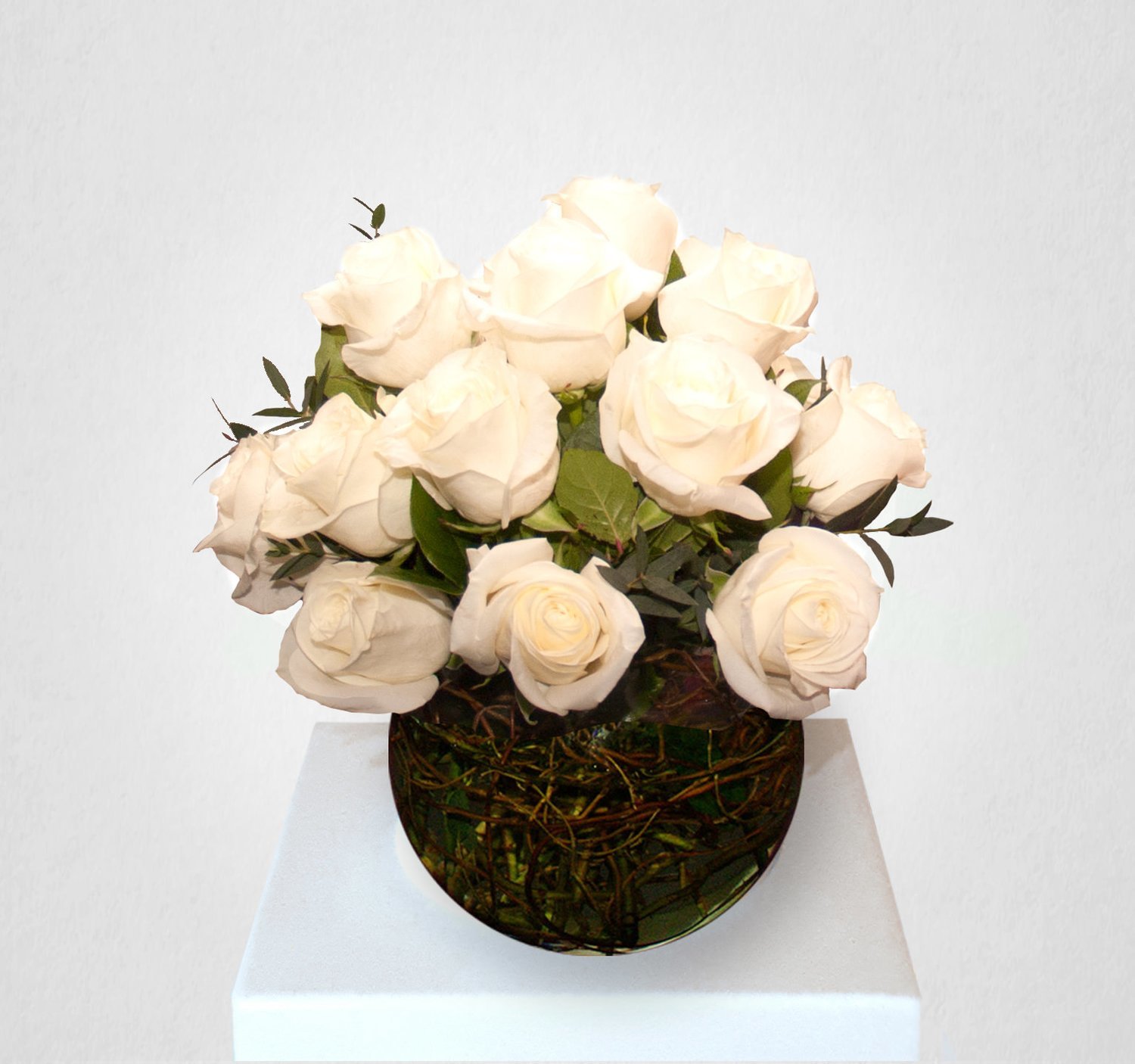 Bright White - Bubble Bowl
SKU 00007
Product Details
A heart-gladdening burst of Roses in a Bubble Bowl that celebrates the
life of a loved one with a fullness of spirit. Available in several
colors including tangerine, (displayed here) light pink, deep pink,
white, red, yellow, lavender, spring peach. Some colors subject to
seasonal availability. Beneath the beautiful blooms, the clear glass
bubble vase highlights the intertwining stems and grape vines
symbolizing continuity and the close and connected ties of family and
dear friends.
Save this product for later